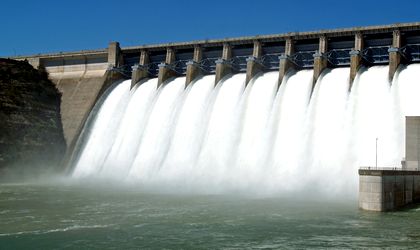 Hidroelectrica recorded in Q1 2015 a gross profit worth RON 405 million (EUR 91.8 million), more than twice the gross profit reported in the company's best year – 2014, when Hidroelectrica reported a gross profit of RON 178 million (EUR 40.3 million) in the first three months of the year, the company says.
The results were due mainly to the high level of electricity production in this period, having been produced and delivered a quantity of electricity of 4,711 GWh, up 37 percent compared to the 3,443 GWh produced and delivered in the same period last year.
Moreover, the turnover had a significant increase of 40 percent y-o-y, respectively from RON 676 million (EUR 153.2 million) in the first quarter of 2014 to RON 944 (EUR 214 million) in the first quarter of 2015.
The financial results are better also when compared to 2010, when Hidroelectrica achieved the highest production in its history, respectively 19.8 TWh of which 4,149 GWh in the first three months. Thus, the turnover in the first quarter of 2010 was RON 661 million (EUR 150 million) and the gross profit RON 83 million (EUR 18.8 million), representing 20 percent ​​of the gross profit recorded in the first three months of 2015.
"We have created the premises of an exceptional year for Hidroelectrica in 2015, and if the hydrological regime will be similar to the one registered last year, we estimate a production of at least 18 TWh and a profit of over EUR 300 million. Also, the company will strengthen its electricity production leadership position in Romania, aspiring to the status of a regional player in electricity sales, and thus setting the stage for the most successful listing of a Romanian company on the stock exchange," said PhD attorney Remus Borza, the representative of Hidroelectrica's judicial administrator Euro INSOL.
Staff