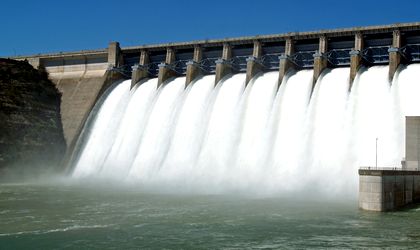 Hidroelectrica is suing The National Authority for Energy Reglementation, arguing that the institution fixed prices below production costs for the electricity it delivered to the population this year, Agerpress writes.
According to the sources cited, ANRE set a price of RON 115 / MWh in 2014, smaller than last year, when Hidroelectrica delivered electrical energy priced at RON 125 / MWh. At the same time, tthe energy order is bigger than last year: 5.3 TWh compared to 3.9 TWh.
 "In 2014, the population will be supplied with electricity from Hidroelectrica and Nuclearelectrica, the cheapest suppliers on the market. For Hidroelectrica, ANRE commissioned a quantity of 5.3 TWh sold at RON 115 / MWh, and for Nuclearelectrica a quantity of 3.7 TWh sold at RON 145 / MWh", according to the sources.
Hidroelectrica claims this price is below production costs but ANRE's methodologies state that only justified costs are represented in the tariffs. Last year, ANRE officials claimed that they afforded a bigger price to Hidroelectrica so it might recuperate some of its losses that year.
"ANRE includes only certain costs in the calculations for the tariffs, not total production costs. Even if Hidroelectrica has initiated court procedures against us every year, it has never actually won a litigation of this kind", ANRE representatives claimed.
According to them, ANRE was subpoenaed on Friday.
"Hidroelectrica cna claim it has a certain production cost but the discussion about what costs are actually justified is very complex. For example, there are discussions if the financial component should be a variable. ANRE can say that Hidroelectrica could've produced energy at much lower costs. For this very reason, Hidroelectrica has never own a lawsuit against us" – ANRE.
Remus Borza, president of the Supervision Board for Hidroelectrica until december 2013, explained that the energy supplier mentioned a total production cost of RON 160 / MWh.
"With financial expenses, the production cost is RON 160/MWh, so the price set by ANRE is way under the costs. It is inconceivable not to recognize the value of the cost and in the past 5 years. Hidroelectrica supplied the cheapest energy compared to what it spends to produce it. The difference between the actual production cost and the set price (160 – 115) is 45 lei, that's 30% of total production cost"
The Competition Council started an investigation into ANRE's pricing methodology, as a result of Hidroelectrica's claims.
"The investigation will be completed in the second half of the year", Bogdan Chiritoiu, president of the Competition Council.