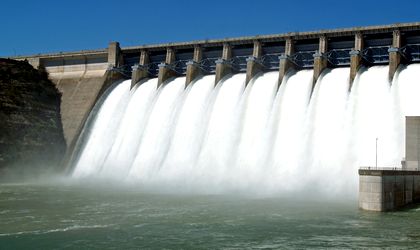 Hidroelectrica recorded a profit of RON 725 million (EUR 161.9 million) during the first six months of 2015, 42 percent higher than the profit recorded in the corresponding period of last year, when the company had a profit of RON 510 million (EUR 113.9 million), the firm reports.
Turnover was also higher by almost RON 300 million year on year, going up to RON 1.85 billion from RON 1.55 billion. The increase was due to a higher output registered by the company during the first months of 2015, when it produced 9.6 TWh, some 1.1 TWh more than the same period last year.
June brought another positive sign for the company: the amounts received from interest (passive interest = interest on deposits) exceed the amount paid as interest (active interest = interest on loans), helping Hidroelectrica record a gain of RON 212,000.
In 2012, Hidroelectrica had had a RON 114 million loss in interest. The evolution of bank charges followed the same downward trend, from RON 8.3 million in 2012 to RON 546,000 in 2015.
On June 20, the company announces, the last installment of the 24 related to the statement of affairs was paid, making Hidroelectrica the only company in Romania in an insolvency state who has paid the debt at nominal value. Hidroelectrica has paid RON 3.81 billion of the total RON 4.31 billion submitted to the statement of affairs, the extra sum of RON 496 million remaining to be paid as installments on loans and credit lines that have maturity until September 15, 2021.
Hidroelectrica is the leading manufacturer of electric power in Romania and provider of technology services required in the National Power System. The company is in judicial reorganization and is under admnistartion by Insol Euro SPRL.
Natalia Martian