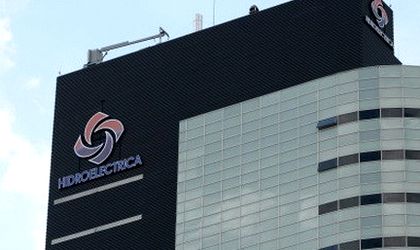 Hidroelectrica registered in 2015 a net profit of RON 1.1 billion and a turnover of RON 3.2 billion (EUR 704.7 million), making it "the best financial result ever obtained by Hidroelectrica, reported to the energy production," according to Remus Borza, representative of the Hidroelectrica Insolvency Administrator.
In 2015, Hidroelectrica produced a total of 15.9 TWh, 2.5 TWh less than in 2014, when the turnover was RON 3.4 billion and the profit stood at RON 1.1 million, according to the Hidroelectrica press release. 2015 was the third consecutive year where Hidroelectrica registered profits, with the mention that in the past two years, the company has reduced its total number of personnel from 5,239 to 3,443 and its EBITDA was 63 percent of the turnover, further added Borza.
The budget set by Hidroelectrica in 2015 for the next five years was of EUR 1.3 billion, of which EUR 75 million was allotted to the revamping of the Stejaru plant, and another EUR 240 million to the revamping of the Vidraru, Mariselu and Raul Mare Retezat plants, with the contracts to be "attributed during this year through international auction," reports the press release.
For 2016, Hidroelectrica plans to open two plants, one in spring and one in autumn. The Bretea plant, which will have a 12 MW installed power, is the result of an investment of EUR 46 million and will open in March. The Rastolita plant (24 MW installed power), due to open in November, represents an investment of EUR 333 million.
Furthermore, "in 2018 we will connect the Siriu Surduc plant (50 MW installed power) to the central network, an investment of EUR 350 million", says Hidroelectrica. This latter plant is considered to be "the longest headrace gallery installed in Romania after 1987 with a total length of 16,642 meters and a value of EUR 150 million".
Andreea Tint