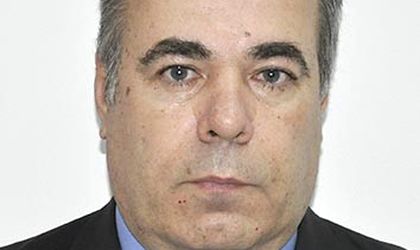 Adrian Gheorghe has been appointed the new manager of the financial department at Hidroelectrica, the state-owned hydroelectricity producer, replacing Georgeta Iosif, who has worked in this position since September 2013.
Gheorghe, who assumed his new role on March 24th, has worked in top management positions in the last 15 years. He has worked at professional services firm PwC between 1993 and 1995. He was CFO at ABN Amro Bank Romania between 1995 and 2001, holding the same position at Raiffeisen Bank Romania between 2002 and 2007. Next, Gheorghe moved to Bancpost, where he has worked as CFO for two years.
Prior to his new appointment in Hidroelectrica, he was CFO at Mandy Foods International.
Gheorghe was recruited by Pedersen&Partners as part of a wider recruitment program launched in the spring of 2013 by Remus Borza, the judicial administrator of the insolvent company.
Borza said that 80 percent of Hidroelectrica's management will be changed in the next two months.
Ovidiu Posirca