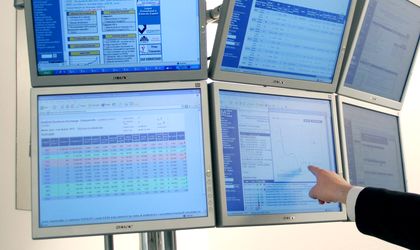 The admittance of Hidroelectica's insolvency on June 20 could wipe off RON 3.2 billion (EUR 851) of the EUR 3.51 billion net asset value (NAV) of the Property Fund (FP), as the holding value in FP's NAV will change to RON 0 until the procedure is finalized, said FP manager, Franklin Templeton, in a note to the Bucharest Stock Exchange on June 18.
The fund has a 19.4 percent stake in Hidroelectrica that makes 21 percent of the NAV.
FP needs to collect RON 46.8 million (EUR 10.4 million) worth of dividends for Hidroelectrica's profit registered in 2010. This includes the penalty interest for payment delays.
Franklin Templeton said it will consider all the measures necessary and appropriate to protect and increase the long term value of the companies in its portfolio, including that of Hidroelectrica.
FP shares lost 5.1 percent to RON 0.4630 on Tuesday trading.
Ovidiu Posirca