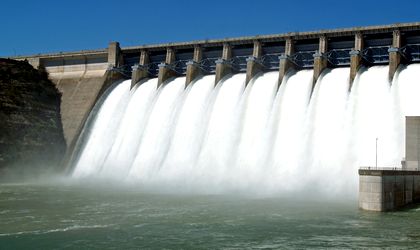 State-owned Hidroelectrica, the hydroelectricity producer, has seen its gross profit gain 12 percent to RON 719 million (EUR 162.4 million) in the first eight months of this year against the same period of last year, on the back of a 14.5 percent increase in electricity sales and falling operational costs, reports Mediafax newswire.
The company said in a statement that the growth in operating revenues was supported by an increase in the amount of electricity that was generated and delivered, despite the negative influences of the legislation and market conditions.
Hidroelectrica has delivered in the first eight months 12.4 TWh of electricity, and aims to reach 17 TWh by year-end. The company initially estimated it would generate 13.9 TWh this year.
Remus Borza, the judicial administrator of the Hidroelectrica, said: "If Hidroelectrica did not pay RON 396 million (EUR 89.4 million) for plant water, which is the higher level in the EU, if Hidroelectrica would not have to pay the "pole" tax of RON 150 million (EUR 34 million), if Hidroelectrica would not lose RON 220 million (EUR 50 million) due to the delivery of energy on the regulated market, the company's profit would stand at RON 1.8 billion (EUR 407 million), allowing it to finance investments in the modernization of existing generating capacities and in starting operations on new assets."
The company, which is controlled by the department of energy, went back into insolvency in February, less than one year after exiting this procedure in June 2013.
The electricity producer has estimated a gross profit of over RON 1 billion (EUR 225 million) this year.
Ovidiu Posirca