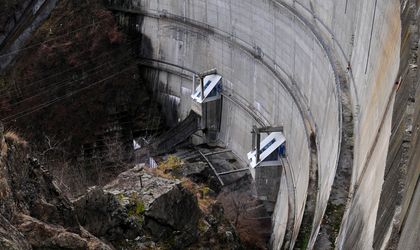 Romanian state-owned hydro-power producer Hidroelectrica has filed for insolvency on June 18, with the first hearing scheduled for June 20, said the Bucharest Court on Monday. The lack of liquidity was the main reasons that forced the board of administrators to vote on the insolvency option.
The insolvency procedure aims solely to reorganize the company not to drive it into bankruptcy, nationalize it or sell some of its assets, said on Tuesday Remus Vulpescu, president of the administration board at Hidroelectrica.
"Something didn't function properly at Hidroelectrica. A company with assets of EUR 1 billion and a turnover of EUR 800 million, if it obtains on accounting basis a EUR 1 million profit, it can't be named profitable," said Vulpescu quoted by Agerpres newswire. He added this was caused by the mismanagement of the company.
The Ministry of Economy said the decision was taken by Hidroelectrica's board and will not intervene as shareholder in the judicial process.
The draught that hit Romania in late 2011 forced Hidroelectrica to cut output by 50 percent after imposing the major force clause on September 30. This led to a loss of RON 121 million (EUR 27 million) in 2011, and another RON 112 million in the first five months of 2012. In addition, the debt maturing over 90 days increased to RON 470 million (EUR 105 million), while the cash flow was reduced by 27 percent in 2012.
Hidrosind, the trade union of Hidroelectrica employees, announced on Tuesday it will sue the board of administrators for undermining the national economy calling the insolvency "profoundly anti-Romanian". The trade union said this measure is not aimed against the "smart guys" in the energy business. These are companies that secured long-term electricity supply contracts with Hidroelectrica at advantageous fixed prices.
Hidroelectrica has installed capacity of 6,400 MW and produced 14,710 GWh worth of electricity in 2011, which is a quarter of Romania's output. Its gross profit fell almost ten fold to RON 39 million (EUR 8.7 million) in 2011.
The Ministry of Economy holds a majority stake in Hidroelectrica, while the Property Fund has 19.4 percent.  Hidroelectrica should float a 10 percent stake on the Bucharest Stock Exhange later this year.
Ovidiu Posirca