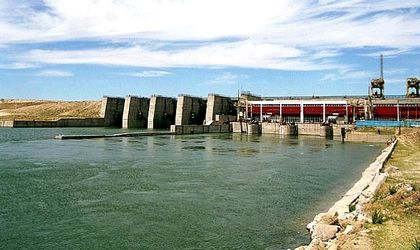 Hidroelectrica will execute next week the letter of guarantee amounting to EUR 8 million issued by UniCredit Bank to Austrian company Andritz Hydro for an upgrade contract after having won a litigation in Vienna, reads a press release.
The electricity producer concluded in 2004 with Austrian-German consortium Andritz-Voith an upgrade contract for the power plants on Lower Olt river, respectively Ipotesti, Draganesti, Frunzaru, Rusanesti and Izbiceni.
The five plants, put into operation between 1987-2000, are equipped with 20 hydro groups, each with an installed capacity of 13.5 MW.
The plants were refurbished over 2006-2013 and while the contract was ongoing, during the guarantee period, they got corroded, according to Hidroelectrica. The company asked the consortium to replace the stainless steel equipment which got corroded. Amid the consortium's refusal to take responsibility for the corrosion and for other unsolved technical problems, Hidroelectrica asked last year in July UniCredit Austria the execution of the bank guarantees issued by the two companies, totaling EUR 15.6 million.
Both Voith Hydro Holding GmbH and Andritz Hydro GmbH have made efforts to block the execution of the letters of guarantee by initiating legal procedures in Austrian courts. Hidroelectrica won the litigation with Andritz Hydro GmbH and, by March-end, the company will receive the final decision related to the litigation with Voith, in which Hidroelectrica forecasts the same solution. If case be, the contractor will also be executed a letter of guarantee of approximately EUR 8 million.
Staff