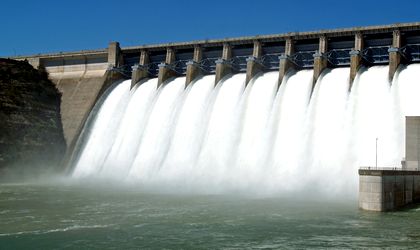 Romanian insolvent power producer Hidroelectrica posted a pretax profit of 600 million lei (EUR 135.2 million) in the first seven months of 2014 and expects record earnings of over RON 1 billion for the full year, the company's legal administrator Remus Borza said Monday, quoted by Mediafax.
In 2013, the company posted a brute profit of RON 910 million. The estimate for 2014 is supported by a an increased production of electricity: initially Hidroelectrica estimated a production of 13.9 TWh, but it recently revised it to 16 TWh.
Hidroelectrica said its gross profits rose by 5.5 percent to RON 509 million (EUR 114 million) in the first half of this year against the same period of last year on the back of cost cutting measures.
The producer, which is in judicial reorganization, has cut expenses for third party services by 22 percent, while personnel expenses went down 13 percent in the first semester. Its bank debt has fallen to EUR 216 million in June from EUR 841 million two years ago.
The state has an 80 percent stake in Hidroelectrica, while the Property Fund, the closed-end fund managed by Franklin Templeton, has around 20 percent.