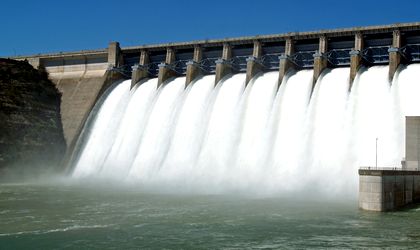 Romanian hydropower producer Hidroelectrica activated on Tuesday the force majeure for a second year in a row and will reduce its power output in August by more than one quarter due to a dramatic decrease of the flows of the Danube and other interior rivers.
The state-owned power producer said it should have produced 1100 Gwh in August, but the current hydrological conditions allow it to produce only 700Gwh, which is a historic low for the company.
Hidroelectrica should have delivered electricity amounting to 926GWh to customers this month and should have covered the deficit by acquiring electricity at market prices. However, the company is currently in insolvency and the judicial administrator decided to cut the power delivered to customers in order to keep the company on the floating line.
The company, which produces one third of Romania's electricity, has 23 ongoing power delivery contracts. It has terminated underpriced bilateral contracts with 6 companies – dubbed as the smart guys – since entering insolvency this June.
Ovidiu Posirca