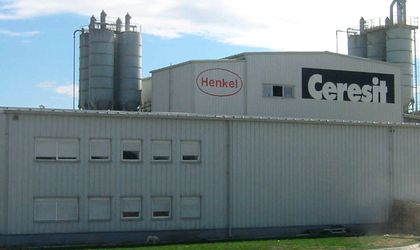 FMCG and construction materials manufacturer Henkel has invested RON 3.4 million (approximately EUR 770,000) in increasing the energy efficiency of its factory in Pantelimon, near Bucharest. Out of this, RON 0.9 million (approximately EUR 200,000) are EU money.
The project was implemented between March 2012 and this February and it consisted in a new sand drying technology. Following this investment, the factory's energy consumption for the sand drying process should decrease by at least 10 percent. The project is part of a global strategy and similar upgrades will be implemented in the manufacturer's other two local factories – the one in Campia Turzii and the one in Roznov which will be opened this year.
Henkel construction materials are sold under the Ceresit brand.
Henkel to open third factory this year
Henkel has invested EUR 10 million into building its third local adhesives and construction materials factory in Roznov, Northeastern Romania. About EUR 3 million of the necessary money comes from European regional development funds.
Initially, the new factory should have become operational in 2012 but its opening was delayed for the first half of 2013. It will have a production capacity of between 180,000 and 200,000 tons per year and it will cover mainly the Northern part of Romania as well as exports to the Republic of Moldova. The new production facility will employ around 70 people.
Henkel Romania was set up in 1994 as a subsidiary of Henkel Central Eastern Europe, and presently employs over 500 people.
Simona Bazavan