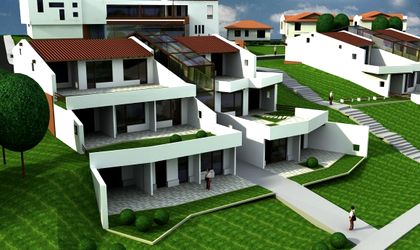 Nera is the first clinic for oncology recovery in Romania which will also include a research center. The clinic will provide treatment for the patients with cancer in incipient stages: finding out about it, its start, early diagnosis. Nera Clinic will be built, with your help and that of the people willing to start it by their contribution, in Nera Valley, an unpolluted area in Caraş Severin county, Slatina Nera, Sasca Montană.
Nera Project has obtained funding from the European Union, amounting to 70% of the total costs for project implementation, on condition that the remaining 30% should be covered by "Sfânta Irina" Foundation. For this center  to be build, they need to raise EUR 1.000.000, which will complete the EU funding. The total value of Nera project is EUR 4.574.658.
The project aims to be a residential clinic, with 42 large and comfortable rooms, designed according to a sanatorium-type architectural and functional structure. Each patient will be hosted with care and attention, in one-bed rooms, and will receive a 14-day recovery treatment session.
Cancer is the second cause of mortality in Romania and Europe. Romania has the greatest number of cases in Europe for three cancer forms: lung cancer, cervical cancer and brain cancer. In Romania, every day, 57 people find out they suffer from cancer. The mortality caused by cancer is higher than in the rest of Europe, while there is insufficient activity for prophylaxis and early diagnosis of cancer.
The donation can be done through the sponsorship law until December 31, 2013. More details about how you can donate, here.
Oana Vasiliu