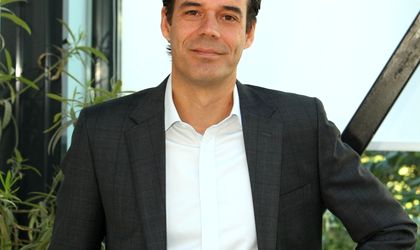 The Romanian subsidiary of Dutch brewer Heineken has reported a RON 544 million (approximately EUR 122 million) net turnover for the first half year, up 11.8 percent y-o-y, company representatives said on Friday. Volumes grew by "slightly" less than 7 percent in the first half of 2012 y-o-y, the Heineken Group previously announced. Overall, the brewer sold 5.7 percent more beer in the Central and Eastern Europe region.
Despite the turnover increase, Heineken saw a lower profit in Romania in the first semetser. Onno Rombouts (pictured), the Dutch who became managing director of HeinekenRomania this April, did not disclose the figure but said the decline was generated by higher costs with raw materials  and investments in existing brands as well as the two product launches this year (Ciuc Natur Radler and Silva Original Pils).
He added that the results posted for the first semester are in line with the company's expectations.
"The Romanian market is a very competitive one. There are a lot of players and in general prices are low if compared it to other countries in the region and outside the region," said Rombouts.
Last year Heineken Romania saw its net revenue grow to RON 1.04 billion (approximately EUR 245 million), up 11.5 percent against 2010. The volume of beer sold increased by 7.5 percent, y-o-y. 2011 was a good year for the brewer also when looking at profitability which grew double digit, said at the beginning of this year former CFO Andrew Quayle.
Heineken runs four factories locally in Miercurea Ciuc, Constanta, Craiova and Mures. Among the brands the brewer sells in Romania there are Bucegi, Heineken, Golden Brau, Silva and Ciuc Premium.
Simona Bazavan