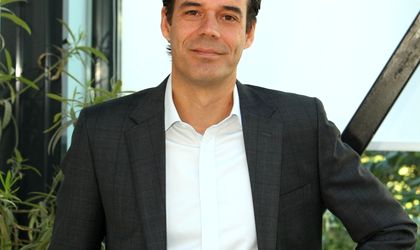 The Romanian subsidiary of Dutch brewer Heineken posted net revenues worth RON 1.1 billion (approximately EUR 255 million) in 2012, up 13.2 percent y-o-y, while sold volumes increased by 5 percent the company has announced. Good weather last summer as well as the European Football Championship and the London Olympics were the main factors that overall boosted consumption last year.
Heineken Romania says it will continue remain on an upward trend in 2013 but that given the present economic context it is hard to make estimations about how the local beer industry will evolve this year, although there is still room for growth, explained Onno Rombouts, the company's managing director (pictured). The recent excise tax hike is also expected to impact local consumption given that beer affordability is already an issue for the Romanian consumer, he went on.
About half of the Heineken's sold volumes in 2012 were PET packs, a share which company representatives say is in line with the local market's average. Heineken, Ciuc Premium and Bucegi were the best performing brands in the company's portfolio growing by double digit percentages last year compared to 2011.
Heineken runs four factories locally in Miercurea Ciuc, Constanta, Craiova and Mures. Among the brands the brewer sells in Romania there are Bucegi, Heineken, Golden Brau, Silva and Ciuc Premium.
Beer sales amounted 17 million hectoliters in 2011 in Romania or about EUR 1.8 billion. In the first semester of last year sold volumes increased by 4.5 percent, totaling 8.7 million hectoliters.
Simona Bazavan