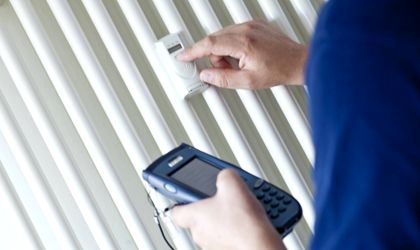 A recent study by Ista Romania, a company specialized in providing individual metering systems, shows that Romanians who have heat allocators in their homes have reached over EUR 17 million in savings on heat costs. Calculations were based on data from heating agent distributor Radet Bucharest, measured between October 2014 and April 2015, and show that values are 31.4 percent lower than the ones of unmetered apartments.
On the other side of the range, people who opted to not have distributors in their apartments paid heating bills EUR 19.1 million higher. According to Ista Romania, if all apartments in Bucharest would have heat allocators, capital residents would save no less than EUR 36.2 million.
Thermal energy and hot water usually represent about two thirds of upkeep costs of a household. Although the law requires thermal meters to be installed until December 2016 the latest, in order to reach European standards of thermal efficiency (20 percent), in Bucharest only 47 percent of households have them.
"Mounting allocators is an investment that can be amortized in approximately two heating seasons. Basically, the savings are felt throughout the life of the allocators by regulating heat consumption according to the real needs of every citizen," said Marian Sisu, Ista Romania CEO.
At European level, Romania has one of the lowest levels of metering, only 41 percent, the opposite being Germany and Denmark, with a grade of 100 percent metering. Currently, nationwide, over 1,300,000 apartments are connected to the centralized thermal heating.
Ista is a Romanian company specializing in energy efficient solutions in condominium buildings. Equipment portfolio includes cost allocators, water meters and heat meters by radio transmission. The company currently has over 4,700 employees in 25 countries worldwide and serves some 12 million consumers in residential and commercial buildings. Ista Group recorded sales of EUR 781.2 million in 2014. In Romania, more than 100 employees operate in 20 offices located in major cities, having a portfolio of more than 250,000 customers.
Natalia Martian
Romania is a land of contrast. Business Review helps you make sense of Romania.
Is there something that puzzles you about our country? You might also be interested in this.