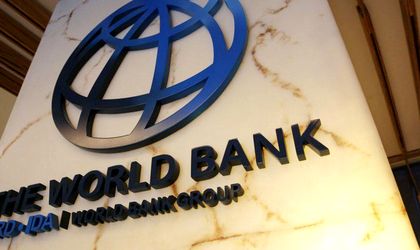 Health services, air pollution and road infrastructure are the three most pressing urban chanlleges, according to a survey answered by over 13,000 inhabitants from 41 urban localities in Romania. Modeled after the European Commission's Flash Eurobarometer, the urban barometer was developed under the project "Developing an urban policy as a tool to strengthen administrative capacity and strategic planning in urban areas in Romania" (SMIS code 129720, SIPOCA code 711). The project is currently carried out by the Ministry of Public Works, Development and Administration (MPWDA) and with the support of the World Bank under a technical assistance agreement.
The urban barometer is nationally representative for the urban environment, with a statistical margin of error of +/- 1 percetage point for a 99% confidence interval. Data collection was conducted through a mixed system (telephone and face-to-face). The survey focused on the quality of urban life and was conducted between July 1 and August 15, 2020.
According to the respondents, the highest level of overall satisfaction with the city in terms of living is recorded in the urban centers of the Central region (87% ), while the lowest is noticed in the cities of South Muntenia region (74%). In 9 cities, the satisfaction level exceeds 90%: Cluj-Napoca, Oradea, Alba Iulia, Brasov, Drobeta Turnu Severin, Timisoara, Sighisoara, Slatina, and Iasi.
The educational and public safety infrastructure, as well as the availability of shops are the aspects that register the highest levels of satisfaction within the urban environment. The last places, in the hierarchy of appreciation of urban facilities and infrastructure, are the health services and the quality of streets, followed by the activity of the public administration in the field of urban development
Within the same project, a second survey was conducted among 259 urban public administrations in Romania, between February 11 and March 31. This survey was addressed to representatives of the local administration from 41 county residences, 49 municipalities (other than county residences), 165 cities, as well as representatives of the general administration of Bucharest and the local administration in three sectors of the capital city. According to the survey, the three main urban issues are road infrastructure (most needs being represented by intra-urban roads), utility infrastructure (the most common needs being related to water and sewerage infrastructure, followed by natural gas distribution) and educational infrastructure.
The urban barometer can be accessed by citizens and the Romanian public administration for a better planning of development investments on the citadini.ro online platform. The platform was developed by the MPWDA within the project on the elaboration of Romania's Urban Policy. All Romanian citizens are invited to access the platform and contribute to the development of their cities by submitting urban challenges and solutions to the platform and thus shape the country's first urban policy.
More details are available here: citadini.ro/barometru-urban-2020/