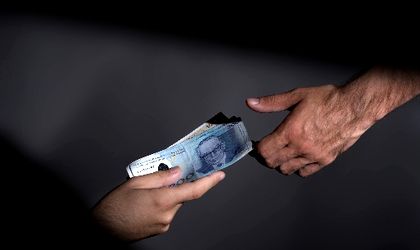 The Supreme Court has heard four public officials and businessmen who are charged at the moment in the Microsoft file, according to a piece in Digi24.ro.
Former Minister of Communications Gabriel Sandu, the suspended Mayor of Piatra Neamt, Gheorghe Stefan, and businessmen Dorin Cocos and Dumitru Nicolae, are investigated under charges of influence peddling and money laundering.
According to Digi24.ro, the millions of euros that were taken as bribes in the Microsoft file were used in the electoral campaign of the Democrat Liberal Party in 2009.
This statement was made by businessman Dorin Cocos, who also admitted his guilt in this file.
Sandu also admitted his involvement in the file, saying he had to provide money for his party. 
Nicolae, who is suspected of acting as intermediator, said he offered senator Serban Mihailescu, coordinating minister for the Government's General Secretariat, EUR 800,000 as a part of the sum that he required to get involved.
The total sum that Nicolae was supposed to pay was EUR 3.8 million.
Nicolae met with Gheorghe Ştefan, Gabriel Sandu and Dorin Cocoş at the home of former tennisman Dinu Pescariu.
The bribe was paid either in cash or in installments, according to Nicolae.
The smallest sum that was cashed by the important people involved in the file was EUR 4.5 million, according to Digi24.ro. 
The Microsoft file is one of the highest contracts in the Romanian postcommunist history, which was approved by three governments and involves numerous important officials and businessmen.
In total, hundreds of millions of EUR were paid for renting Microsoft licenses to state institutions, including schools.
The damages in the Microsoft file are estimated so far to reach EUR 60 million, according to Digi24.ro. 
Otilia Haraga