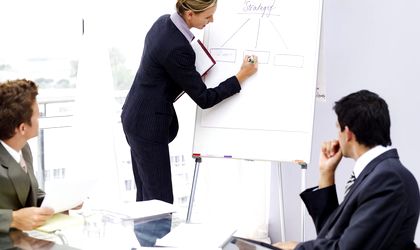 HART Consulting has launched the study which identifies the high potential employee profile in Romanian organizations.
The company identified 10 critical skills for a high potential employee defined below:
Responsibility: Accepts personal accountability for actions regardless of outcomes
Trustworthiness: Acts with honesty and integrity
Professionalism: Acts in accordance with job-related values, principles and standards
Perseverance: Pursues goals despite obstacles and/or challenges
Achievement orientation: Driven to accomplish goals and complete tasks
Leadership: Demonstrates general leadership ability and effectiveness
Motivating others: Fosters energy for and provides direction towards organizational goal
Oral communication: Expresses himself/herself effectively through verbal communication
Decision making: Uses sound judgment to make timely and effective decisions
Building relationships: Develops collaborative relationships to facilitate current or future goals
Most of the time, the nomination and evaluation of high potential employees is reduced or lost in the broader process of performance evaluation. Most studies show that only 20 percent of those who have high performance also have leadership potential, according to HART Consulting.
The biggest challenge is defining what high potential means. According to the company, a high potential employee is defined on two axes: high and steady performance and high potential for occupying, in the future, a position with 1 or 2 levels above the current one.
The study's results on potential high profile in Romania were constructed based on responses of 80 people experts in terms of high potential (65 percent are part of the HR department and 35 percent belong to non-HR departments, from management level).
The respondents came from 40 multinational companies with an average of 300 employees in various industries: FMCG, IT & telecom, oil & gas, manufacturing, pharma, banking, auditing, construction and several consulting companies and recruitment from the local market.
 Otilia Haraga