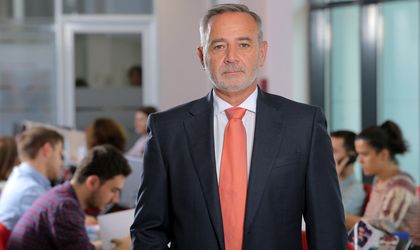 Happy Tour recorded in 2017 a sales volume of approximately EUR 54 million, up by 10 percent year-on-year, due to the accelerated development of the business travel segment, its MICE division as well as the growth of the partnership with Disneyland Paris. 
The company's business travel division, which represents over 65 percent of the sales volume, continued to grow in 2017 as well. Namely, there was a 20 percent increase in the number of corporate clients, most of whom are active in sectors such as medical services, energy, consultancy, retail, pharma, IT and more. In addition, in 2017 the MICE division managed 25 percent more corporate events.
In 2017, the sales volume of Happy Tour Bulgaria Bulgaria increased by 40 percent and that of Happy Tour Turkey increased by over 200 percent.
"As we forecasted, last year as well we reached the target of 10 percent increase we set for Romania, respectively 15 percent at group level, a constant and healthy growth of our business on an unpredictable market, continuously exposed to change and easily influenced by any negative event. In 2018 we forecast a similar evolution and are seeking to strengthen our team, to develop new lines of business and o continue online investments. Within the past years, we focused on optimising the services offered to clients by making the best of the partnership with FcM Travel Solutions, awarded for the seventh time in a row as the best travel management company in the world," said Javier Garcia del Valle, CEO and president of the Happy Tour board.
The leisure division maintained the growth trend of the company in 2017. The most sought after holiday packages were for destinations such as Spain, Turkey and the Greek islands, and, considering the really booking reservations, the trend will continue in 2018 as well. The average value of the tourist package bought in 2017 was approximately EUR 1,000.
"I was happy to see that holidays are purchased more and more in the early booking periods, when tourist packages offer most discounts. Moreover, Romanians pay more attention to hotels they choose, with most opting for four or five star hotels. At the same time, they customise their holidays more and more and ask for optional excursions. Also, when they choose a city break, tourists want to explore other destinations than the classic ones, such as the large European capitals," Javier Garcia del Valle said.
Happy Tour recorded an increase of approximately 25 percent of its demand for holidays in Romania, which were mostly purchased using holiday vouchers. For this year, the company forecasts a 10 percent growth for tourist packages bought with holiday vouchers.
According to del Valle, Happy Tour has a very solid footing and a bright future ahead and can be for sale, should an offer match the true value of the company. "Purchasing the company would be a very good step for companies from outside of Europe to make a step within the EU, or for companies in Western Europe to start operations here. This way they take over three countries in one shot and take over our organisation that is well prepared, well managed with clear and audited figures." In del Valle's view, the company could be a good match for a foreign tourism company, because Romania is a market with growth opportunities, compared to other markets where certain companies cannot grow anymore due to competition.