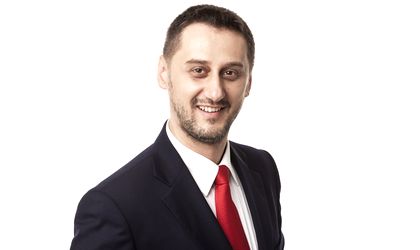 Mario De Mezzo is the new national director of Habitat for Humanity Romania. He is replacing Elena Serban who worked with the NGO for 7 years.
De Mezzo has previously worked with Habitat for Humanity Romania for 4 years. He was CEO of the ALL Publishing Group for three years and he has also worked for the Princess Margarita of Romania Foundation as executive director between 2008 and 2011.
He is a member of the Romanian Publishers' Association and president of the Romanian Publishers' Federation.
Habitat for Humanity is an international, non-governmental, and non-profit organization which fights poverty housing and homelessness by making "decent shelter a matter of conscience and action for the communities affected by this situation".
In Romania the NGO has 7 regional offices in Bihor, Cluj, Bacau, Dolj, Arges, Prahova and Suceava. To this day, the NGO has helped over 4,000 Romanian families, according to its data.
Simona Bazavan