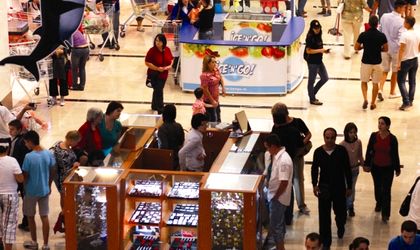 Israeli real estate developer Globe Trade Centre (GTC) hasn't reached an agreement with the investor interested in buying three of its local malls, the company has announced. GTC estimated to sell the three projects for EUR 6-7 million.
The three "non-core assets" are located in Buzau, Piatra Neamt and Suceava and GTC announced its intention to sell them in November.
GTC has not disclosed the name of the buyer or an official value of the transaction.
"Each of the three properties comprises between 10,000 and 14,000 sq m of net rentable area while all other GTC shopping centers exceed 30,000 sq m and are more focused on international tenants. GTC decided to focus on its large scale shopping centers due to the change in market conditions, relatively high operational costs for smaller assets, and their different tenant mix which results in lack of synergies with the larger retail assets in the Group," said Alain Ickovics, chairman of the supervisory board of GTC inNovember.
The transaction was expected to improve both the cash flow and profit and loss statement by EUR 3 to EUR 4 million on an annual basis since the properties are loss making.
"As a result of this transaction, GTC will recognize a revaluation loss of EUR 19 mln in the third quarter of 2012. In this specific case, GTC decided to choose immediate operational improvement over longer term value preservation due to current market conditions," reads the company's press release.
GTC's local portfolio was evaluated at EUR 241 million in the first half of 2012.
This week the real estate developer sold a 3.2 hectares plot of land on which it intended to build a Galleria mall to Romanian DIY retailer Dededman.
The real estate developer has been active in Romania since 1999 and is one of the few local developers that have delivered commercial centers as well as office and residential projects. The firm is behind the Europe House and America House projects, which have both been sold and City Gate office buildings in Bucharest.
Simona Bazavan