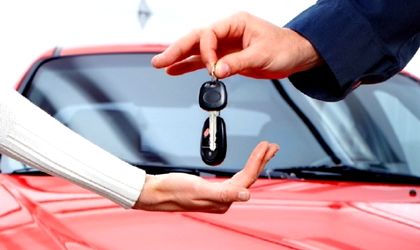 The number of registrations in operational leasing reached 52,000 units at the end of the first half of 2015, according to data from the Association of Operational Leasing Companies (ASLO).
Therefore the market kept the growth of 16 percent (also observed in Q1) compared to the same period of 2014.
Between January and June more than 7,500 motor vehicles were registered by operational leasing companies, making up 19 percent of all new registrations, which represents an increase of 4 percentage points compared to Q1 and 2,000 units compared to the same period last year.
Specialist anticipated growth trend was maintained, both in the automotive and fleet management services.
According centralized data by ASLO, the top five companies are LeasePlan Romania, ALD Automotive, Porsche Mobility, Arval Service Lease Romania and RCI Financing Romania.
"We are glad to note that more and more new vehicles are purchased through operational leasing system, which confirms customer confidence in the advantages of this mobility and fleet costs management system. Taking into account the economic growth forecast for this year, we expect continued growth in the operational leasing market of over 55,000 cars in administration," said Bogdan Apahidean, ASLO president.
The Association's members hold 98 percent of the total market share. The portfolio structure (at association level) shows an increase in customer preference for full operational leasing services (financing and fleet management) with a share of 71 percent followed by 21 percent in fleet management, the remainder of the clients choosing operational leasing without service administration. Among the services associated with fleet management, the most requested are: maintenance and repairs, insurance (RCA and CASCO), roadside assistance and car replacement in case of immobilisation of the contracted vehicle.
ASLO is a professional, non-governmental, non-profit and apolitical organization, founded on November 17, 2010. Full members of the ASLO inlude key operational leasing companies on the Romanian market: ALD Automotive, Alexandros Long Term Rental, Arval Service Lease Romania, BCR Fleet Management, BT Operational Leasing, Fleet Management Services, Hertz Lease, New Kopel, LeasePlan Romania, Porsche Mobility, Premium Leasing, RCI Financing Romania, UniCredit Leasing Fleet Management and associate members are: Autonom Rent a Car, Aviroms Rent A Car, Boca Autotrade, Delta Speed ​​Solutions, EurotaxGlass's Romania, Marsh Insurance-Reinsurance Broker and SGS Romania.
Natalia Martian