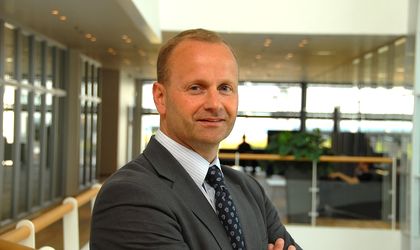 The failure of a last-minute deal between international lenders and Greece will lead to an explosion in credit risk for new EU members like Romania, Bulgaria, Croatia and Hungary, according to Saxo Bank chief economist Steen Jakobsen, who compares the Greece situation with the Lehman Brothers bankruptcy case.
"The air is filled with exactly the same feeling that floated around before the Lehman default. I remember I was among the few who predicted that Lehman will fail to maintain the surface, while the Federal Reserve and the market in general "saw" last minute solutions. The decision is similar. Lehman was perceived as too "difficult" to save; in fact, few truly wanted to help and let's not forget that Lehman was paying a significant premium for financing, +100/200 bps in one week, long before 2008," said Jakobsen. "Lehman had a leverage of 30/35x on balance and the Greek debt has a similar exposure," he added.
His analysis shows there are difficulties in managing non-linear movements of the market. The biggest risk is an inflated value at risk (VaR), which will produce unintended and indirect consequences, like the situation of government securities in Bulgaria and Romania, a probable Puerto Rico default and a more expensive Euro.
"Lehman had no plan, just like Greece. And not having a plan is not a plan, as we can easily see," warned Jakobsen.
He concluded that the failure to secure a last-minute deal will translate into a DAX index fall by another 3 to 5 percent and advised that "taking a six months break from the capital market now sounds, unfortunately, like good advice".