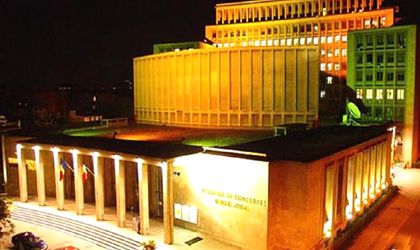 As Romanian Radio Broadcasting Corporation holds its 85th anniversary, the first edition of Grand Prix Nova, International Radio Drama Festival is a celebration of this event, held in Bucharest between September 30-October 5.
Grand Prix Nova is a competitive festival for radio productions from all over the world, a landmark for radio professionals who continuously explore their craft. The festival encourages original work, trying to discover and promote artists who breathe new life into sound fiction, with the stated purpose of attracting new categories of listeners.
The Grand Prix Nova Festival aims to provide a constructive environment for shared experience for producers and creators of radio works who wish to prepare this special artistic genre for new approaches in the century that has just begun.
Grand Prix Nova is aimed at radio creators from all over the world, as it wishes to take the pulse of performance in this genre in a given year. 27 companies from 22 countries have entered the competition.
The jury consists of Nils Heyerdahl,  president of Norwegian Academy for Language and Literature, Alison Hindell, editor-in-chief for Theatre Department of BBC, Ljubo Pauzin, director of International Radio Festival of Croatia, Alexandru Darie, director of Bulandra Theatre, Ilinca Stihi, director of Theatre Department of Romanian Radio Broadcasting Corporation.
More details about the event, here.
Oana Vasiliu