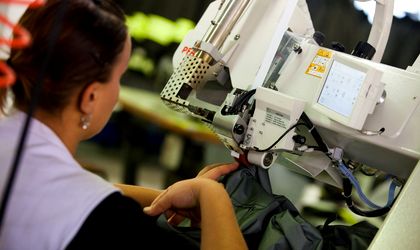 Prime minister Victor Ponta announced on Thursday evening that  social insurance contributions (CAS) will be cut by 5 percent for employers starting October 1. The measure will generate a budget hole of RON 850 million but without affecting the deficit.
The government will adopt the measure with a new law project to be sent to the Parliament the following week. The PM stated that it is a "reasonable and sustainable" measure that his Cabine stands by, even though the IMF refused to sign off on it.
"The IMF, European Commission and World Bank agreement remains functional (…). Our international partners said one thing: first, we have to stay within the deficit limits and their agreement will be given based on the discussions we will have late november for the 2015 and 2015 budget. There is no agreement or disagreement. When salaries and pensions were cut, it wasn't the IMF that reduced them, it was the Romanian government. When we gave it back, we gave it back. When we cut CAS, we will cut it. They are asking for one thing: to keep our promises regarding macroeconomical objectives and to continue structural reforms", Ponta replied.
He underlined the fact that the measure's impact on the budget will be covered through state revenue.
Earlier in the day, the media reported that reduction of the social insurance contributions (CAS) for employers will have to be further negotiated this autumn after the International Monetary Fund and the government failed to reach an agreement, reports Mediafax newswire, which cites official sources.
The government was planning to cut the CAS by 5 percentage points in July, claiming it would support the creation of new jobs and contribute to the reduction of the informal labor market. This measure would have a net impact of RON 1.5 billion to the state budget, according to Ioana Petrescu, the minister of finance.
According to sources cited by Mediafax, the IMF mission will leave Romania without a letter of intent, which outlines the government's reform targets, and the IMF board will analyze the country's progress under the EUR 4 billion stand-by agreement this Autumn.
On this occasion, the IMF will also look at the conclusions of the new review mission scheduled for July-August.
Guillermo Tolosa, resident representative in Romania and Bulgaria of the IMF, told BR in a an interview in late April that the reduction of CAS should best be left for discussions under next year's budget. He suggested the government should instead make more Romanians pay the CAS and analyze if high earners pay enough.
According to EC data published in 2013, the tax wedge on labor in Romania amounted to 44.8 percent in 2011, while the EU average reached 43.3 percent in 2012.
Ovidiu Posirca