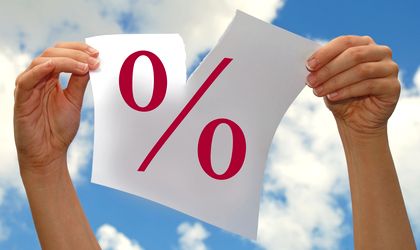 An emergency ordinance that greatly alters the audio-visual law has gone down like a lead balloon with ad agencies and TV outlets. Meanwhile, print publications continued to decline in sales, and some changed hands.
By  Otilia Haraga
"I wish to be very clear on this one: no one wins, everybody loses. I hope the government understands this and stops this emergency ordinance, which is potentially toxic for the entire media industry in Romania," Victor Dobre, executive director of the IAA, tells BR.
While certain stipulations that would have strengthened political control over the National Audio-visual Council (CNA) were dropped, the version which stuck (OUG 504/2012) is still highly problematic in the view of media pundits.
The bill was adopted in order to eradicate corruption and the non-transparent, anti-competitive acquisition of media space. It requires the prices charged by intermediaries – in this case advertising agencies – to the buyers of advertising space be confirmed in advance with the broadcasters. Also, the money should be paid directly by the advertiser to the broadcasting entity.
"The main changes relate to buying TV media space exclusively on behalf of the final beneficiary and direct billing between the TV station and the final client, including any rebates and tariff advantages on the bill given to the client. It forbids any payment between the TV station and the media agency," Alexandra Iavorschi, managing director at Starcom MediaVest, tells BR.
The IAA's official stand is that this measure will harm the advertising market. "The advertising industry stands to lose EUR 40 million in taxable revenues. Also, media TV budgets will shrink by approximately 20 percent. And all of this in a time of crisis," says Dobre.
He adds, "The current audio-visual law does not forbid a direct contractual relation between companies and TV outlets. It is possible to do it, but very few accept it as a model of business for the simple reason that it is inefficient."
The IAA is asking the government to be transparent and start a consultation process with all the parties involved, as well as make an impact analysis which takes into account the economic, social and financial implications.
"We wish to present out point of view to the government in order to fix this enormous mistake in the eleventh hour. I hope the new government will be more open at the beginning of its term than the previous one was at the end of its term with representatives of the business environment in general, and the media industry, in particular," Dobre tells BR.
The Union of Advertising Agencies in Romania (UAPR) has also been very vocal on the matter. "Setting up a normative act without consulting all the actors involved in the market undermines the fairness in regulating this market," said Radu Florescu, president of the UAPR. The union was joined by three TV outlets – PRO TV, Kanal D and Prima TV – which also voiced their concerns and called for public consultations.
Mihai Trandafir, managing director at Universal McCann, tells BR that, "The viewpoint voiced by the IAA and UAPR has been supported by numerous international organizations, as well as the US and UK chambers of commerce."
He labels the government's justification for introducing this emergency ordinance "surprising."
"Powerful terms are used, such as 'transparency' and 'fighting corruption', in the only industry in which, because it abides by international practices, audits of all kinds are the rule," he adds.
Alin Alecu, managing director of Goldbach Media, shares this view, pointing out that large agencies and most advertising clients are listed on the stock exchange, audited by renowned entities and monitored by the fiscal authorities, while the contracts between clients and their agencies stipulate the possibility of auditing.
Mechanisms to stamp out corruption are in place even now, he says, and it is up to the relevant authorities to eradicate it. "If they did their job, results would come," concludes Alecu.
"Based on the last unofficial document that circulated in the media, the Government will forbid media agencies to buy advertising space from TV channels, downsizing them to the status of 'intermediaries', a formulation which is unique in the world. In other words, they are abusively banned from any form of transaction or mark-up. Translated into the everyday life of the consumer, this would be the equivalent of supermarkets ceasing to exist as such and becoming markets where each producer has its own sale stand and we must carry our luggage to the car by hand," says Trandafir.
Such a regulation has the potential to "turn upside down a market created over the course of 20 years with effects that are hard to quantify," says Alecu. "If the ordinance is applied, we will witness first hand a quasi-total blockage of the entire advertising market for three to six months. Then things will start to function once more but I am convinced the landscape will be entirely changed," he forecasts, labeling the government's move as "serious interference of the state in private business."
"All the actors on the advertising market, including intermediaries such as media agencies, advertising agencies and brokers, appeared naturally because the market required it. Each has its well-determined place which has been consolidated in time," he explains.
All the pundits canvassed by Business Review seem to agree that none of the parties involved will derive any benefits from this measure. "I do not believe there is any category of actor – TV stations, agencies or clients – that has anything to gain from this ordinance. I believe that all the mediums will be equally affected because the current balance will be disturbed. However, agencies, brokers and small suppliers from all types of media have the most to lose," says Alecu.
As far as the agencies are concerned, they stand to lose significant revenues, which were subject to taxation. Trandafir explains that these revenues ensured the flow of research and strategy needed to optimize clients' campaigns. "This will only be reflected in the costs of those services, which will eventually be borne by the final consumer," he points out.
Furthermore, international clients who do not have a marketing office in Romania will find themselves in an interesting situation. "I suspect they will reconsider their advertising investments in our country," predicts Trandafir.
If the current version of the emergency ordinance stands, it will create a logistical nightmare for all parties involved. "Clients will all of a sudden be forced to manage an overwhelming number of contracts and bills, without having the necessary infrastructure in place. We are talking about more than 400 specialists that are now managing this flow efficiently on behalf of agencies," says Trandafir.
Alecu expands: "Hundreds or thousands of new contracts will have to be signed – between clients and agencies, between clients and suppliers, between advertising agencies and clients. The way in which advertising space is acquired will change fundamentally, people will migrate from one side to another, and financial circuits will recover with difficulty. In 2013 this blockage will bring damages of 20-25 percent of the market figures posted in 2012. Let us not forget that 2013, in the context of the euro crisis, will not be a year of re-launch for the advertising market," he says.
Iavorschi explains how the new bill will change the system. "Basically, the final client currently receives a bill from the agency which corresponds to a TV campaign rolled out in a certain month. For a client with a media plan that comprises on average 18-20 stations and which is rolling out 10 simultaneous campaigns, the number of bills received in a month just for its activity on TV would reach 200… Such a change would entail costs that clients can only take on if they downsize budgets that they are currently allocating to promoting their products and services," she says.
Furthermore, since advertising clients "will no longer be able to benefit from the bulk buying power of agencies when negotiating with the stations, the direct costs of the TV space they purchase will increase," says Iavorschi.
While this measure is apparently meant to benefit television outlets, pundits told BR it will land them in dire straits. "TV channels will face the same logistical nightmare, since they will have to do without this important sales force in a market with only a few hundred clients," explains Trandafir.
With clients' advertising budgets shrinking, TV stations will have a shrinking pie to share. "Not to mention that the impossibility of negotiating anticipated sales in high volumes of advertising space will cause extra uncertainty over potential revenues, especially in the case of small stations," says Iavorshi.
To complicate matters even further, online and print are not covered by this ordinance. "We are curious how the formalities would look for a campaign which, apart from advertising space on TV, should also include more complex packages, with online and press components," says Trandafir.
In conclusion, OUG 504/2012 "could destroy a system that is working in Romania, as everywhere in Europe, for a system that we do not know anything about," Dobre warns.
Meanwhile, print media is moving more and more into the red as most outlets continued to post declining sales, according to the latest data published by the Romanian Bureau of Circulation Auditing for July-September 2012.
The exception to the rule was Evenimentul Zilei, which saw a growth of 633 sold copies compared to the same period in 2011.
Tabloid Click!, with average circulation of 132,000, continues to be the market leader, but saw the sharpest decline with 33,800 fewer copies sold.
It is followed by rival Libertatea which saw a lower decrease, of 5,960 copies, leaving it in second place.
Romania Libera continues to be the best sold quality daily, with 30,290 copies, but still saw sales dip by 8,720. In the sports sector, Gazeta Sporturilor sales also declined by 7,019.