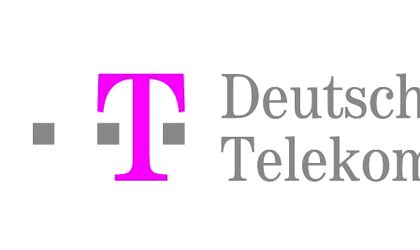 Romtelecom and Cosmote Romania are all set to be rebranded under the Deutsche Telekom Image starting next september. The Romanian state owns 46 percent of Romtelecom shares, and another package through the state company from Cosmote's shares. What will happen to the stock once the two companies merge under the same brand?
Razvan Cotovelea, minister for the Information Society, implied that his government is interested in continuing the process of privatization.
"In the immediate future we will carry out official discussions with the Deutsche Telekom representatives. We are determined to continue the privatization process and this would be a good opportunity as long as the negotiations we have give us a chance at success. It is a strategic companies, we have an important shareholder status, even if it is minoritary. We don't have anything against DT buying our shares. It is one of the world leaders in the field and, as long as it plans to invest seriously and doesn't limit itself to short-term business plans, selling off would be an objective for us", said the minister, quoted by economica.net.
Unifying Romtelecom and Cosmote would create the biggest telecom company in Romania with 10.95 million clients (according to company reports). Orange Romania would effectively lose its lider position, and the germans don't plan on stopping here.
"Deutsche Telekom is firmly committed to the countries where it is present. We see potential in Romania, especially given the increases in television, broadband, business-to-business services in a difficutl macro-economic climate. It is a very big country with lots of things going for it and we're working closely with OTE, as a direct shareholder", according to Elpida Tripizi, Corporate Communication Manager al Deutsche Telekom.
Romtelecom shareholder structure
OTE (greek company controlled by Deutsche Telekom) – 54 percent
Romanian government – 46 percent
Cosmote shareholder structure
OTE – 70 percent
Romtelecom – 30 percent