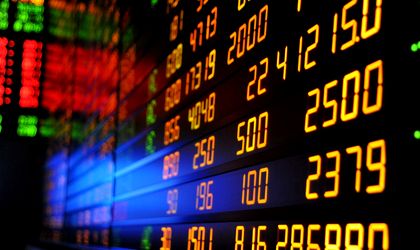 The emission of state securities conducted from June 8 to 19 has closed on Friday, the highest demand being in Bucharest. The interest rate was set on June 22 and the first day for the Stock Exchange transactions will be June 26. The population subscribed 64,999 titles, an amount of some RON 65 million (EUR 14.51 million) being allotted, according to Mediafax Press Agency. This was the first government bonds issuance in ten years.
The highest demand was in Bucharest, reaching 46.13 percent, and the interest was set at 2.15 percent by the Ministry of Finance, with the announced interest interval between 1.75 and 2.15 percent.
Out of the total number of securities subscribed by about 1,200 investors, over 64,500 were marked by the three banks that composed the brokerage syndicate: BCR, BRD – Societe Generale and Raiffeisen Bank. During the first instalment (with a maximum number of 50 bonds / person) 27,810 securities were subscribed, while during the second tranche 37,189 were acquired.
Bucharest had the highest intake of government bonds with a maturity of two years, reaching over 46 percent of demands, followed by Sibiu (3.37 percent), Mehedinti (2.97 percent), Alba (2.87 percent), Dolj (2.80 percent) and Olt (2.76 percent).
The Ministry of Finance has provided an issuance of 100,000 bonds amounting to a total of RON 100 million, each title having a nominal value of RON 1,000, and officials were expecting a full rate of subscription. Reasons leading to the investors' appetite cap could be the high cost of the bonds and the interest and maturity, which were both low.
Stefan Nanu, Treasury chief, had said last week that investors were proposing a lower value for securities, but also higher maturity rates, alternatives which will be taken into consideration by officials in the future.
Natalia Martian