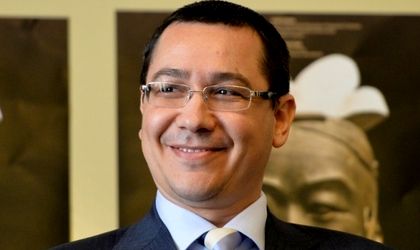 The Government approved an emergency ordinance on Wednesday regarding the tax exempt for reinvested profit and eliminating over 70 taxes in the near future, prime-minister Victor Ponta announced.
"We have all the notices. Today we adopt the ordinance for exempting taxes on reinvest profit, starting with July 1. It is an older request from the business community and I'm glad that we could make it happen", the PM said in the Government meeting.
NEW governing program: Broadening the tax base, VAT cut back, pension system based on savings accounts
Victor Ponta made a request to his cabinet to begin the paperwork on eliminating 70 taxes.
"We found 70 taxes that we can eliminate in a single day without affecting the state budget but it can help business people by eliminating 70 procedures, 70 trips to the state's offices. I belive minister Petrescu that you can find at least another 30 or 40 taxes that can also be eliminated. And I want next week, based on what every ministry sends you in terms of paper work, to finally do what we've been wanting to do for so long, a streamlining of everything in the area of taxes which were introduced en masse but in fact they don't help with the budget and they only create a bureaucratic nightmare", the PM added.
Read our interview with minister Ioana Petrescu