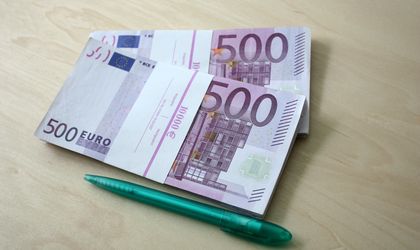 Romanian Finance Ministry amended the draft law on banning cash transactions for houses or cars, limiting cash payments to RON 10,000 for each transaction, like in the case of cash payments between individuals, the ministry said in a press statement.
"A notable change brought by the new law project is eliminating the provision that the counter value of acquisitions made in real estate and automobiles is acquited through cash-less methods, regarding their value. In this ssens, according to the new law, these transactions need to be performed within the limits set for transactions made between individual, specifically within the limit of RON 10,000 per transaction. In the case of economical operators, these transactions will be performed within the limit of RON 10,000 per day", according to the Ministry of Finances.
At the end of February, Dan Manolescu, secretary of state within MFP, announced that his institutions is considering limiting cash payments for houses or cars to RON 10,000, like in the case of cash payments between individuals, or even to RON 50,000 for real estate transactions.
"There was a proposition for the real estate and auto markets to have a plateau, maybe the RON 10,000 one that exists for transactions between individuals, because there are certain types of goods that have a bigger value and there should be a higher limit, maybe RON 50,000 for real estate, level above which transactions could be made with cash", Manolescu commented at that time.
The draft law published on Wednesday also included the measure of capping the interbank fees charged on debit and credit card transactions to 0.2% and 0.3% on each transaction, respectively.
Romania ranks fifth in Europe for interchange fees on card transactions, according to EC data. The Competition Council says local fees in the Visa and MasterCard system stand at 1 and 1.2 percent, respectively, whilst in other EU member states such as France and the UK, charges do not exceed 0.8 percent for debit cards with chips.