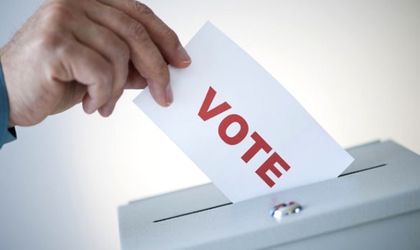 The implementing regulations for the "vote by mail" law were adopted by the government on Thursday, setting the criteria for the documents Romanians abroad need to exercise their voting rights, according to Mediafax.
The law was passed last year, and the implementing regulation offers "a few clarifications for the mail vote," said Dan Suciu, government spokesperson. "These are methodological clarifications, related to organization, which the Permanent Electoral Authority brings and which, evidently, are approved through government decision," he added, as cited by Mediafax.
As such, Romanians living abroad who want to vote by mail will get an external envelope with safety elements that will ensure it stays sealed, within which they will find an inside envelope and a voter's certificate.
The role of the Romanian Post was also discussed. "Moreover, the way through which the authorizing officer establishes the services and expenses that result from these services was clarified," added Suciu, as cited by Mediafax.
According to the document presented by the government, the financial impact of implementing the law "cannot be estimated at the moment because it depends on the number of Romanian voters living abroad who will express the option to vote by mail and will send in registration requests in the electoral registry for this purpose," according to the newswire.
Andreea Tint