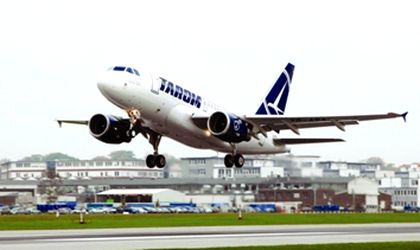 Gothaer Romania will insure Tarom's ffeet composed of 24 airplanes starting with September 1, 2014 and until August 31, 2015, according to representatives from the German insurance company, writes Mediafax.
"As a result of Tarom's auction, which is over and which attracted Gothaer's participation, our offer was deemed the winner. Gothaer will be the insurer of Tarom's fleet for a period of 12 months starting September 1, 2014 and until August 31, 2015, this being stipulated in the contract signed by both parties", according to Gothaer representatives.
For reasons of confidentiality, the insurer would not reveal information regarding the insurance policy or the value of the premium.
The fleet presently is insured by Astra Asigurari, who won the auction last year for the 7th time in a row. The Romanian insurer is currently under special administration, after ASF's decision in February.
The Tarom fleet includes 24 airplanes: twoAirbus 310-325, four Airbus 318-111, four Boeing 737-300, four Boeing 737-700, one Boeing 737-800, seven ATR 42-500 and two ATR 72-500. Tarom has invested more than USD 350 million for the purchase of new aircrafts and equipments since 1992. TAROM intends to continue this modernization process by purchasing new modern aircraft.
The Gothaer Group is one of the largest insurance groups in Germany and one of the first nationwide mutual insurers in Germany. Gothaer Asigurari Reasigurari has over 180 employees and posted premiums of RON 66.7 million in 2013.