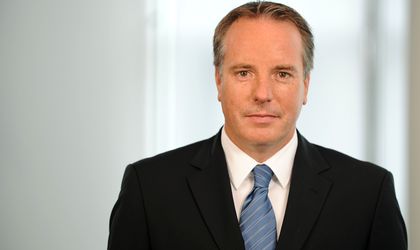 Germany's Gothaer Group, the insurer, said on Friday it plans to buy remaining stake in Romanian subsidiary from two local shareholders, in a bid to sustain long term development in Romania.
Gothaer will buy the remaining stake from Constantin Toma and Efraim Naimer. The deal is in the documenting stage and will be submitted to regulators for approval.

Jurgen Meisch (in picture), CFO of Gothaer Group, said that taking full ownership in the Romanian subsidiary is the best way to strengthen the insurer's presence in the country.
Gothaer Finanzholding, the insurer's financial arm took over in 2012 a 67 percent stake in Romanian insurer Platinum Asigurari Reasigurari. Following the acquisition, the insurer rebranded itself last year as Gothaer Asigurari Reasigurari. At that time, Meisch told BR in an interview the insurer had the option to fully acquire the subsidiary on the long term.
"We are satisfied with the track record and accomplishments of the company up to now and I am sure that an increased investment of the Gothaer Group in the local operation will take the company to a new level," said Efraim Naimer, shareholder and businessman.
Gothaer reported gross written premiums worth RON 66.7 million (EUR 15.1 million) last year. The insurer employs over 180 people in Romania.
Ovidiu Posirca