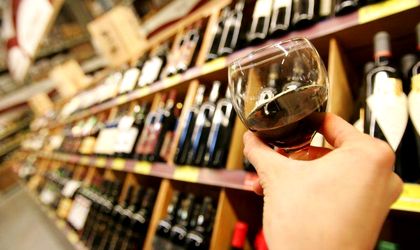 Moldovan cellars and underground galleries are legendary for their impressive wine collections, recognized by the Guinness Book, truly spectacular by their distances and mysterious routes.
This weekend, Moldovan producers present to the wine lovers in Romania, the remarkable transformation in recent years in the quality plan, certified by impressive record of honors from major competitions including the International Wine Contest Bucharest achieved success.
For the second consecutive year, the National Office of Vine and Wine and wine producers in Moldova are close to the Romanian public in the GoodWine fourteenth edition, which takes place on 20-21-22 November 2015, hosted at Romexpo- Pavilion C1. Under the umbrella of national stand of Moldova Wine / Wine of Moldova (http://wineofmoldova.com/ro/), the number of participating producers from this country reached 24 participants, with more than 200 wines and brandies (distilled), some of them in premiere for Romania.
Moldova is an important and dynamic player on the wine market and its top products will be tasted this weekend in Good Wine Trade.
Also, Wine of Moldova organizes two wine MasterClass events dedicated to wine lovers and entry is by invitation only. First MasterClass is held on Saturday, 11.21.2015, between 17:00-19:00, consisting of a wine tasting of a unique selection of wines and cognacs. The second MasterClass, which is held on Sunday 11.22.2015 between 12:00-14:00, consists of a wine tasting of Small Wine Producers Association in Moldova and, as well, a signature wines presentation, organized with the support of Project USAID competitiveness. The wines will be accompanied by Moldovan culinary surprises offered by the Moldovan traditional Vatra Neamului Restaurant.
Both events are presented by Catalin Paduraru, expert taster, doctor of the University of Agricultural Sciences and Veterinary Medicine Bucharest, Wine Ambassador ADAR, CEO IWCB.
The wines presented at both MasterClasses represent the new identity and quality landmarks of Moldova.
Currently, the wine sector forms 2.7 percent of GDP, 8 percent of total Moldova's exports and employs more than 250,000 citizens at its 140 wineries. Today, Moldova has the highest density of vineyards in the world, 3.8  percent of the country's surface and 7  percent of arable land. Bottled wine exports to Romania increased by 173  percent compared to last year.
With some 128 thousand hectares of vine plantations, Moldova ranks 13 in the world and 6th in Europe.
National Office of Vine and Wine (ONVV) is a public institution in Moldova, organized by a public-private partnership, the result of an extensive process of reform in the wine sector. The main objectives of ONVV include diversification of markets and promotion of Moldovan wines through national programs and national wine brand "Wine of Moldova. A legend alive".