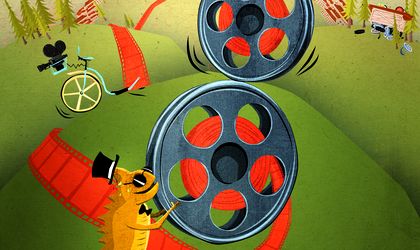 Over its five editions, Comedy Cluj has presented to the public over 600 comedy films and this year is no exception: over 150 movies will be screened, alongside musical events, a Frank Sinatra jazz show, stand-up comedy, contemporary dance staging of Carmina Burana, Romanian theater and many other surprises.
Cinema Florin Piersic, Cinema Victoria, Casa TIFF, Universitatea Sapientia, Muzeul Etnografic Transilvania, Charlie and The Soviet are the locations where the movies will be screened for this Comedy Cluj edition.
Also, on October 12 will be a night of comedy and jazz with Frank Sinatra @ Hungarian Opera with Gabriel Farkas and His Band from Hungary,  tickets for sale here. Then, on October 14 will present Carmina Burana at the National Theatre and Kamea Dance Company from Israel, with the tickets for sale here. Also, on  October 16, Tudor Aaron Istodor and Radu Iacoban will present to the Cluj public the show Carpathian Garden at Cinema Victoria.
Oana Vasiliu