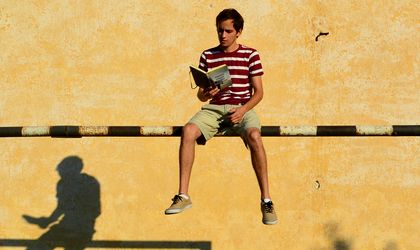 Alin Gramescu is the winner of the first Untership programme organized by Golin.  He will have the chance to start a career in communication in a very unique way. 
"From the moment I read about the Unternship, I knew I would do anything to win in (it's not over until I win). I liked Golin's idea and I wanted to be the one that illustrates it the best," said Alin Gramescu.
He was selected out of 50 teenagers that applied for the programme Untership@Golin Romania. This is the first intership programme that pays youngsters not to come to the office, but to earn new, unique and different experiences, that will have a positive impact on their professional track.
 "During the whole selection process, Alin proved he has all the qualities that we had in mind when we started looking for the Untern – passion, creativity, ambition, charisma and determination. The Untership program will give Alin the valuable opportunity of starting a career in the communication industry," Monica Botez, managing partner of Goldin Romania explained.
For a three months period, in between the 1st of October and the 31th of December, Alin will enjoy unforgettable adventures during Unternship@Golin Romania, and starting January the 1st he will become a member of the team, being a full-time agency employee.
Alin's experiences of the Unternship can be followed on the page https://unternshipulmeu.wordpress.com/and via the hashtag-ul #RoUnternship.
The Unternship@Golin Romania programme is inspired by Golin CEO's, Fred Cook, one of the most atypical CEO in the world.
Romanita Oprea