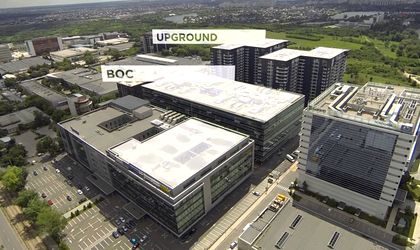 Globalworth Real Estate Investments, a company controlled by Greek businessman Ioannis Papalekas, signed a memorandum of understanding for the acquisition of a property portfolio consisting of 30 assets and two other office buildings in Romania, worth EUR 120 million, according to a company statement.
The portfolio of real estate assets consist of completed buildings and land and is leased to a multinational company. The company anticipates it will contribute EUR 3 million per year in rental income for Globalworth, while the other two properties with a gross leasable area of ​​35,000 square meters, will bring revenue of EUR 6.5 million per year.
Total investment cost for both transactions is estimated at EUR 120 million, and the company is currently checking the financial status of the assets.
Globalworth was established in 2013 Papalekas to reunite under the same name owned real estate projects in Romania, including office buildings BOB, BOC, Tower Center International and Upground Tower housing complex.
At the moment Globalworth holds 14 real estate assets in Romania, amounting to EUR 808.8 million, of which 13 in Bucharest and one logistics park in Timisoara.
At the end of last year, Globalworth held in Romania a portfolio of nearly EUR 600 million. This year, the company has completed the acquisition of three assets announced in the last quarter of last year: UniCredit HQ and Nusco Tower in late March and Green Court Building "A" on  June30. The total investment cost in these properties was EUR 130 million.
Natalia Martian