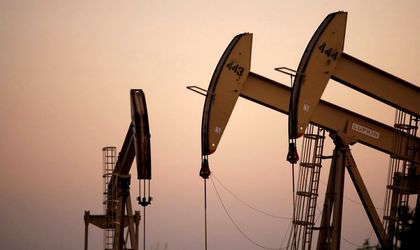 Global oil prices continued their descent on Wednesday, with the Brent benchmark falling to an 11-year low as the price of a barrel for February delivery went down to USD 35.11, a 3.6 percent decrease which sets it on track for the lowest settlement price since the summer of 2004, according to Market Watch.
The most recent drop in prices follows recent evidence of slowing economic growth in China and continuing tensions between Iran and Saudi Arabia, two prominent members of the Organization for the Petroleum Exporting Countries (OPEC), says Market Watch.
The slump in the Chinese services sector expansion, following weak factory data on Monday, has knocked markets globally, reported Reuters. Furthermore, "The People's Bank of China set a weaker midpoint for the yuan, prompting concerns that the economy of the world's largest energy consumer could be in worse shape than believed", added Reuters.
Adding to these market concerns is the continuing tension in the Middle East. "The majority of market participants see the tensions between Saudi Arabia and Iran as negative for the oil price because they make it unlikely that OPEC will agree on any concerted action to reduce the oversupply", said analysts at Commerzbank, according to the Wall Street Journal. This conflict between the two heavyweights provides then "an excuse to keep selling", said Tamas Varga, oil analyst at PVM brokerage, as reported by the WSJ. "Unless other producers such as Russia, Iran and Iraq agree to reduce their oil production, Saudi Arabia won't cut its supply to support oil prices", said Wook Mackenzie consultancy for the WSJ.
Looking at Europe, the continued fall in oil prices comes within the context of the Eurozone inflation remaining below European Central Bank expectations. With policy makers' beliefs being that oil prices would not repeat their late 2014 falls, thus prompting them to think that the annual rate of inflation would have started picking up from late 2015, the continued falls in oil prices have dashed those hopes, "making it possible that the ECB will again add to its stimulus measures this year", according to the WSJ.
Andreea Tint