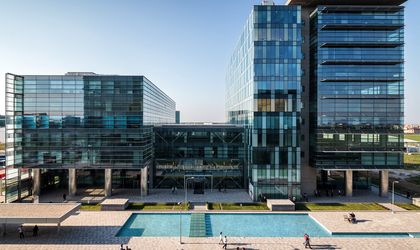 Global City Business Park, one of the main office projects in Northern Bucharest, announces a new contract with beer producer Bergenbier which is to relocate its headquarters starting this month in a new 1,200 sqm office.
According to a press release, at the beginning of 2015, the occupancy rate of Global City Business Park increased by 10 percent against the same period of last year reaching 60 percent. The increase was due to the expansion of current tenants and new contracts signed last year, including those with Honda Trading and Ninebot.
Global City Business Park currently has 29 tenants among which Michelin, Coca-Cola HBC Romania, Total Soft, Telus, Euroins, Ford, Bergenbier, Cycle and Monsanto.
The project offers the 2,500 people working in the two office buildings access to a self-service restaurant, business lounge, coffee shop, beauty salon, pharmacy, two ATMs and an Inmedio shop. Global City Business Park has over 840 parking lots, in addition to those that can be found outside.
Staff