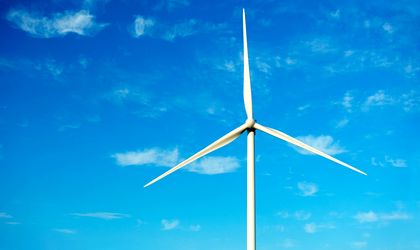 STEAG, the energy company, has secured financing for the EUR 200 million Crucea North wind farm in the Dobrogea region, said the European Bank for Reconstruction and Development (EBRD).
Austria's Erste Group Bank acts as mandated lead arranger granting EUR 49 million to the project in a parallel term loan structure with EBRD, which provides a senior loan with the same amount. BCR, the daughter company of Erste, will provide a EUR 27 million VAT Facility. The Danish Export Credit Agency (EKF) will cover 90 percent of Erste's loan.
"The senior loan facilities have a tenor of 14 years including the construction period and feature various structured finance elements. Despite months of great uncertainty and continuous changes in the Romanian renewal energy market the transaction could be successfully closed," said Erste in a statement.
The deferment of green certificates along with low electricity prices have sent wind producers in the red.
"Crucea North will promote private investment in Romania's energy sector and help the country meet EU green energy targets," commented James Hyslop, the EBRD's Director for Romania.
Construction works on the farm have started late last year and should be completed by mid-2015. The company will trade both electricity and green certificates from the farm on the wholesale electricity market OPCOM.
The 36 turbines for the Crucea North are provided by Vestas, while the balance of plant suppliers is Vestas Romania and EnergoBit.
Romania had 2,704MW of incentivized wind capacities by January 2014, according to grid operator Transelectrica.
Ovidiu Posirca