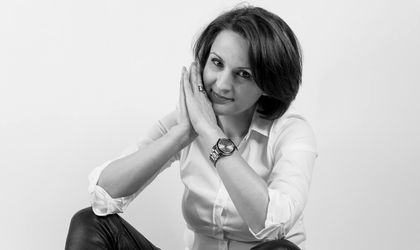 Simona Costea was named the new client service director for Geometry Global Bucharest, a brand activation agency, this month, according to a company press release.
With fifteen years of experience in advertising and marketing, Costea became client service director for Grafitti BBDO in 2008, and starting with 2012 she also added digital expertise (e-commerce and digital channels exposure), strategy, campaign management, online advertising, analysis, and data measurement to her professional portfolio.
At Grafitti BBDO, Costea managed the portfolios of 19 clients with over 50 active brands in areas such as auto, insurance, and retail, says the press release. From 2012, Costea focused on the online environment and her own business.
Having graduated with a philosophy degree from the University of Bucharest in 2000, Costea first worked in journalism before switching to advertising.
Costea will be coordinating the client service department (except the British American Tobacco division), the ATL, Digital, Shopper Marketing and PR areas. The active accounts of the department include clients such as Heineken (Golden Brau), Opel, VISA, GlaxoSmithKline, the Romanian Football Federation, Procter & Gamble, OMRON, Coca Cola, GoodMills, Tchibo Brands, Ponderas Hospital, Topanel, Kober, eMag.
At the moment, Geometry Global Bucharest has 120 employees and 7 departments, the CRM and PR being the most recently established ones.
Andreea Tint