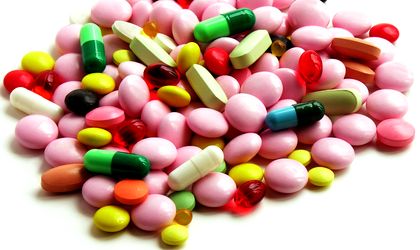 The Association of Producers of Generic Drugs in Romania (APMGR) is urging the government to verify the data used by The National Health Insurance House (CNSAS), after the hike in the clawback tax during the last quarter of 2014, which it calls "unjustified, according to a press release.
"The Prime-Minister's Control Body must intervene to immediately check the CNSAS activity because the p-value growth in the calculation of the clawback tax to 25 percent in Q4, 2014 is the highest level until the moment and it is not correlated in any way to the internal data of companies regarding the growth in medicine consumption. Even more, at the level of 2014, the growth of the p-value amounts to approximately 50 percent, compared to 2013, which cannot be explained through the growth in consumption," said Dragos Damian, president of the APMGR.
On the other hand, Vasile Ciurchea, president of the CNSAS, said the clawback tax augmented due to seasonal drugs and not due to expensive drugs, according to Agerpres newswire.
"The number of insured individuals who received treatment for seasonal diseases was 200,000 higher than during other quarters," he said.
In relation to the complaints of drug producers, the CNSAS president replied "it is their right to contest. We have all the data, we have no problems whatsoever from this point of view. It is a calculation based on a formula, so one cannot make it less or more," he also said.
The p value hiked to 25.23 percent in Q4, 2014 compared to 20.92 percent in Q3, 2014.
"The impact of this clawback growth to an unsustainable level will be catastrophic both for patients as well as for drugs producers: the rate of disappearance of affordable drugs will grow and restructuring in the local drug production industry will multiply," according to the press release from the drug producers.
"The already high clawback tax forced drug producers in Romania to lay off more than 300 employees only last year and triggered a 10 percent drop in the production for the local market as well as the postponement of major investments in local production facilities.
Since 2011, when the clawback tax was introduced, more than 1,300 drugs disappeared from the market. A total of 888 drugs cost less than RON 50 and 45 percent of them were produced in Romania.
Otilia Haraga