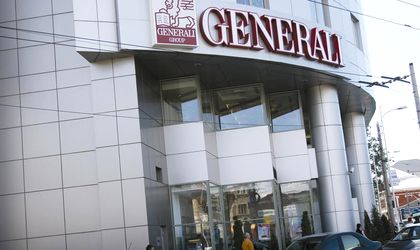 Generali Romania doubled its net profit last year, which increased from RON 20.1 million (EUR 4.55 million) to RON 39.2 million (EUR 8.88 million), due to personnel cuts by 22 percent and to 7.3 percent compensation, while revenues from underwritings rose by 5.5 percent, according to the insurer as quoted by Mediafax.
Last year, underwritten premiums totaled RON 462.7 million (EUR 104.8 million), from RON 438.7 million (EUR 99.36 million) in 2013.
General insurance policies went up by 8.5 percent to RON 384.4 million (EUR 87.06 million), while life insurance policies decreased by 7.2 percent to RON 78.3 million (EUR 17.73 million).
Regarding the damages, the amounts paid by the insurer to its clients on general insurance segment decreased by 11.7 percent to RON 215.9 million (EUR 48.9 million).
Life policies generated payments of RON 24.4 million (EUR 5.53 million), increasing by 63.6 percent as compared to 2013.
Overall compensation decreased by 7.3 percent to RON 240.3 million (EUR 54.43 million).
The Romanian insurer is part of the Italian group Generali and one of the top ten local insurers considering the level of underwritings.
Staff