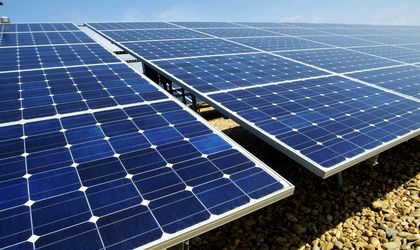 German Gehrlicher Solar, which was contracted to build and operate the Isaccea solar park, said it will connect the 8.75MWp project to the grid on November 15.
The solar park is built on 14 hectares, some 220 km north-east of Bucharest. The Romanian private investors behind the company Ra Ra Parc SRL will operate the park. The firm has previously invested in several renewable projects, including two wind farms.
The investments are supported by the green certificates scheme for renewable projects. Photo-voltaic is currently granted 6 green certificates for every MW produced and delivered to end consumers. One certificate is trading close to the roof price of EUR 55.
"The Isaccea project gave us a chance to impress the investor Ra Ra Parc SRL early on with our many years of experience and capability for rapid realization of international projects," said Klaus Gehrlicher, CEO of Gehrlicher Solar.
"Since we are taking over the plant's operation and maintenance, our positive and confident collaboration with this investor geared toward sustainability will result in long term local engagement."
The ground-mounted system was constructed using 35,172 modules from JA Solar, the Chinese producer. German SMA delivered the nine central inverters for converting solar power into grid-compatible direct current.
The Isaccea solar park is expected to generate around 12 million kilowatt hours of electricity, saving around 10,400 of carbon emissions yearly.
Gehrlicher Solar is working on another project for the investors behind Ra Ra. It's a 536 kWp rooftop system in Brasov.
Romania reached 13 MW of incentivized solar capacities by September, according to Transelectrica, the grid operator.
Gehrlicher Solar was advised by the law firm Wolf Theiss. Shareholders in Ra Ra Parc got Schoenherr si Asociatii.
Ovidiu Posirca