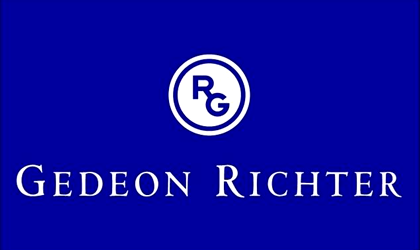 Gedeon Richter Farmacia, the pharmacy chain owned by Hungarian group Gedeon Richter in Romania, cut back its share capital by RON 11.38 million (EUR 2.58 million) by reducing its number of shares proportionally with each shareholder's quota, writes Mediafax.
The number of shares owned by Armedica Trading lost 11,380,145 shares, from 11,429,644 shares to 112,499 nominative shares with a nominal value of 1 RON each and the number of shares owned by Pharmafarm lost 77, from 78 to 1 nominative share with a value of 1 RON, according to an announcement from the company.
Both shareholder firms are owned by Gedeon Richter.
The Hungarian group recorded in Q1 of this year in Romania sales by 5.2 percent higher comparatively to the similar period of 2013 at EUR 74.6 million according to a report of the company.
Gedeon Richter owns in Romania a drugs factory in Targu-Mures –Gedeo Richter Romania, a chain of over 120 drugstores – Gedeon Richter Farmacia and the distributor Pharmanfarm.