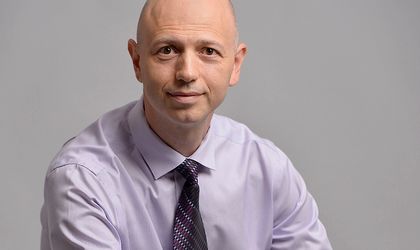 GECAD Group has participated with an additional equity of USD 2 million in the recently concluded investment round of Vector Watch, thew company announced in a press release. This USD 5 million funding round has included other investors like Catalyst Romania and a group of high net worth individuals.
With this recent new investment, GECAD Group remains the largest single shareholder of Vector Watch after having previously infused other USD 2 million. 
According to Radu Georgescu, Founding Partner of GECAD Group: "The new investment in Vector Watch will primarily be used to facilitate product and business development as well as for building corporate infrastructure in the Bay Area. Vector has proved its technology with its range of smart watches and it is now time to follow the company vision of getting its technology platform in as many third party wearables as possible."
Vector Watch is an international technology company with offices in London, Silicon Valley, Amsterdam, Hong Kong and Bucharest.
Founded in 2014, its vision is to connect people through smart accessories, data and platforms and enhance their lives, providing relevant information through simple and intuitive technology.
The proprietary low power operating system for wearables allows its current range of smartwatches an unprecedented 30-day battery life. Currently, the company has released two models – Luna, with a round design and Meridian, with a rectangular case.
GECAD Group is a Bucharest- based early stage technology investor, which primarily focuses on software and hi-tech companies, including security software, cloud technologies, eCommerce and payment methods. Among others, GECAD Group has successfully exited from three of its major investments: RAV Antivirus acquired by Microsoft in 2003, Gecad ePayment by Naspers in 2010 and in 2013 Avangate acquired by private-equity company Francisco Partners.
Otilia Haraga