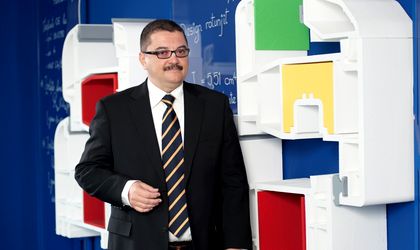 The Romanian subsidiary of German uPVC profiles manufacturer Gealan wants to boost its business by up to 10 percent this year and invest EUR 1 million in production, the company has announced. The sales increase will mostly come from exports given that the local market for uPVC profiles will probably drop by yearend, said Aurel Vlaicu, managing director Gealan Romania.
The manufacturer exports mostly to Saudi Arabia, Iraq, Iran Algeria and Libya. The exports' share in the total turnover should reach 10 percent by yearend, added Vlaicu. He explained that on the domestic market demand at present comes mostly from private refurbishing projects as there are very few new real estate developments and the national thermal rehabilitation program has slowed down because of lack of financing.
Compared to 2008, the year when the local for uPVC profiles market reached its peak, volumes sold at present represent only 40 percent while overall sales have dropped from about EUR 300 – 350  million to only about EUR 100 million this year, said Gealan Romania's director adding that there are few perspectives for growth.
Gealan Romania has a market share of between 25 and 30 percent, according to company data.
Read more in next week's print edition
Simona Bazavan