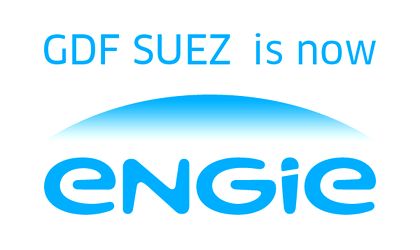 GDF Suez Energy Romania announced the changing of their name to Engie in Romania. According to a company statement, this comes as a natural step in their international rebranding process announced in April, which unfolds under the slogan "The world is changing and with it, our energy".
Representatives say that the change is a natural one in a world full of changes, where energy consumption is becoming a top priority at global level. The new brand aims at bringing a human and positive side to energy, representing the sun coming up over the horizon, which suggests a new beginning in the world of energy. The name is a contraction of the word "energy".
"After 10 years of presence in Romania, we are ready to take a new step in the evolution of the company by adopting the new brand, Engie. This change in brand will support the new positioning that will translate locally through the development of products and services for energy efficiency to enable lower power consumption and the development of digital solutions designed to help customers better access our services and offers. I trust that all this will bring added value to the capital of confidence gained so far and will contribute to the success of the Engie brand in Romania," says Eric Stab, chairman and CEO of GDF Suez Energy Romania.
In Romania, the rebranding process will have two stages: first, GDF Suez Energy Romania will adopt the Engie brand products and services. The corporate name of the company will remain unchanged until a later date.
In the second stage, the rebranding will be expanded to all subsidiaries owned by GDF Suez Energy Romania, respectively Distrigaz Sud Networks, Distrigaz Confort, Braila Winds and Alizeu Wind Farm.
The communication campaign rebranding will run from September 21 to December 31, 2015.
Engie is present in Romania in three sectors: natural gas, electricity and energy services. GDF Suez Energy Romania is the main subsidiary of Engie in Romania.
GDF Suez Energy Romania is active in the following areas: distribution and supply of natural gas, electricity, technical services for facilities for natural gas and central heating and production of electricity. GDF Suez Energy Romania and its subsidiaries serve a portfolio of 1.5 million customers, operates a network of 18,500 km, has two wind farms with a total capacity of 100 MW and approximately 3,650 employees.
On a global level, Engie is active in four sectors: renewable energy, energetic efficiency, liquefied natural gas and digital technology.
Natalia Martian