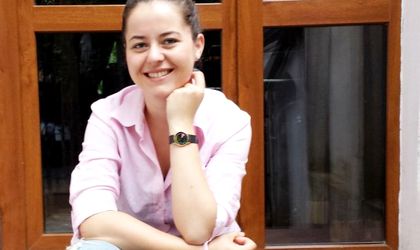 Ad agency GAV completed its online team led by Alexandru Borsan with a new Digital Strategist: Arina Udup.
Arina Udup has 6 years of experience in digital advertising, having previously worked for Webstyler and Hyperactive. As part of the GAV online team, she will coordinate online communication strategies for clients in the agency's business development portfolio.
"We're happy to have Arina join us, she will bring extra value through her digital expertise. GAV has developed a strong competitive structure, no less than two years after it extended into online and positioned itself as a content accelerator ", Lucian Georgescu, GAV managing partner.
Arina Udup graduated the College of Political, Administrative and Communication Sciences (FSPAC) at Babes-Bolyai University in Cluj-Napoca. She's behind projects developed for companies in fields such as oil&gas, telecom, car-industry, healthcare and CSR.